>
>
>

Techno-Art Capstone Project
COURSES- INTERACTION & INFORMATION DESIGN -
Techno-Art Capstone Project
Senior Project
Soojin Jun, Younah Kang, Sangwon Lee, Junghoon Lee, Chihmao Hsieh
This course is the final course for TAD students and all senior TAD students from three different majors will take this course.The goal of this class is to develop product or service prototypes of innovative ideas. Each team should generate a new product that has technical feasibility, market competitiveness, and quality design.
The teams of 3-4 students will go through 4 stages of product design and development process: discover, define, develop, and deliver. The instructors and a pool of industrial coaches will guide the progress and all teams will make a class presentation at the end of each stage. There will be 5 workshop sessions by the instructors. They are designed to help students learn core skills required to complete the tasks of each stage.
2016 PROJECTS
Tuutuu - Minkyu Jung, Eunkyeol Kim, Wonsun Choi

Tuutuu is an attachable brush timer which notifies users to brush their teeth for three minutes by playing three-minutes-long music. All you have to do is to attach TuuTuu to the toothbrush, and start brushing! The motion will activate the music, creating fun brushing experience.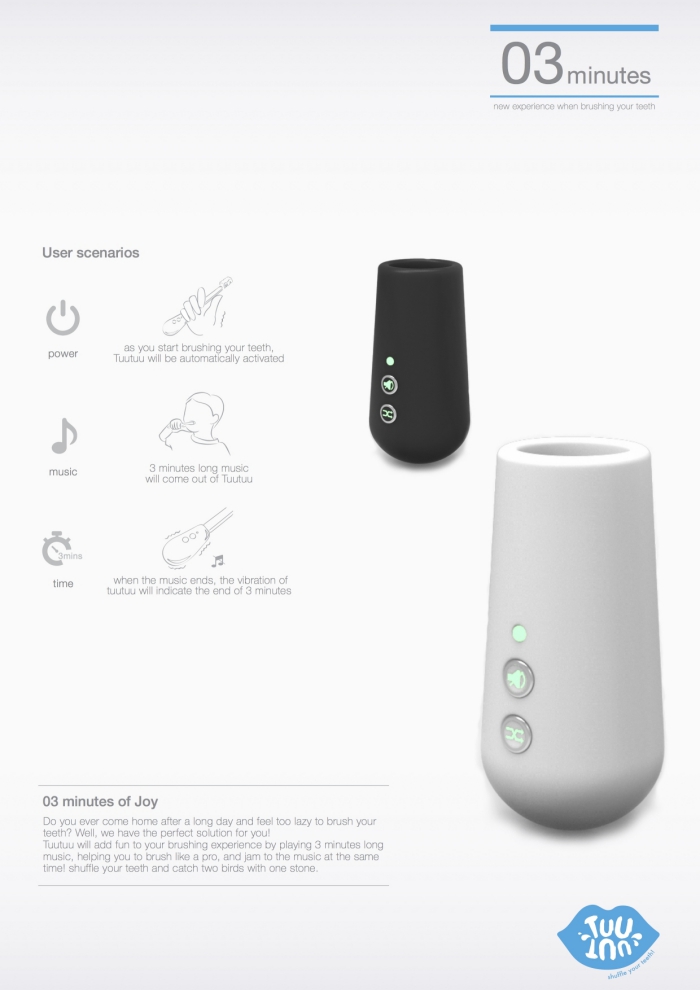 Lapse - Jookyung Shin, Seo Hee Lee, Eunsung Lee

Lapse promotes healthy use of cosmetic products by preventing you from using expired products.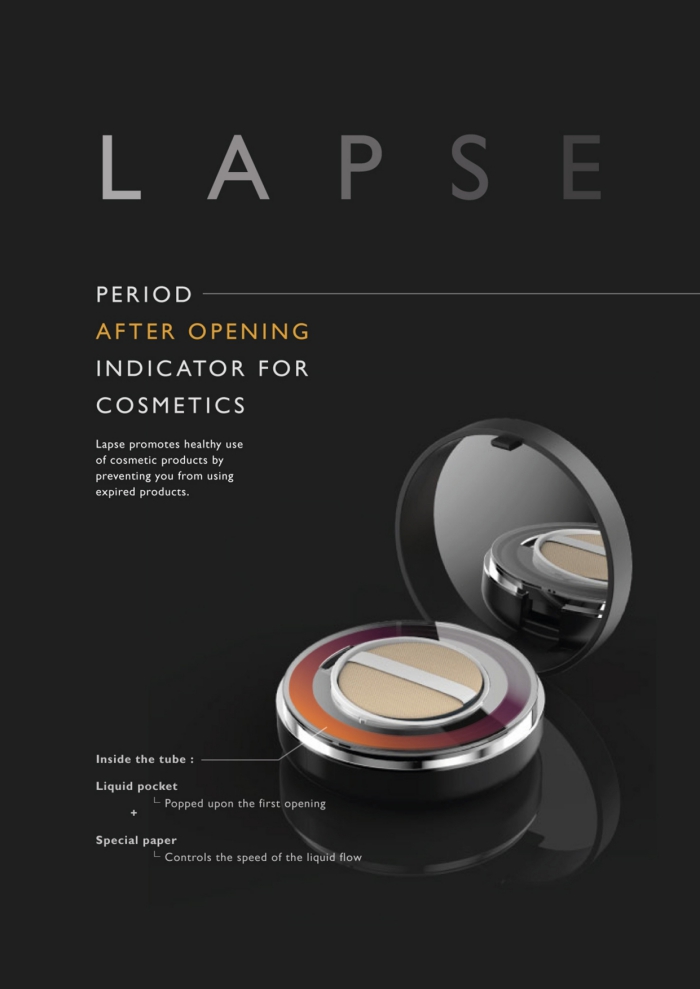 Mutu - Jaeha Lee, Soomin Seo, Taeyoung Ko, Daeyoung Park

Mutu is a umbrella customization platform where customers can choose the design and functions of the umbrella according to their needs.